The Blackburn Family Name in Mauritius
The story of the Blackburn genealogy is typically Mauritian, with different individuals of the same surname settling on the island, and the consequent creation of family trees, of 'white' and 'coloured' ancestry.
Historically, the most well known Blackburn on Mauritius was EDWARD BERENS BLACKBURN [1786-1839] Born in Bush Hill, Middlesex, England, Edward was appointed to the post of Judge in Mauritius in 1828. He became Chief Judge in 1831 and sat on the Council of Government  – the forerunner of the modern day legislature during colonial times.
Edward Blackburn resided at the country house known as Mon Plaisir in Pamplemousses and in that delightful rural setting he naturally enough interested himself in botany, becoming a member of the Natural History Society, and its President between 1833 and 1835. He collaborated with the celebrated naturalist Wenceslaus Bojeer and made particular collections of the flora of the remote island of Agalega.  Specimens from Madagascar, Mauritius and Seychelles collected by him are still retained at the library of the world-famous Kew Gardens in London, England.
Blackburn's portrait was painted by the artist Lysis Lemaire:
After eight years serving the judiciary of Mauritius, Blackburn returned to England. In his honour, Bojer named an endemic plant of the Mascarenes, Trochetia blackburniana after him.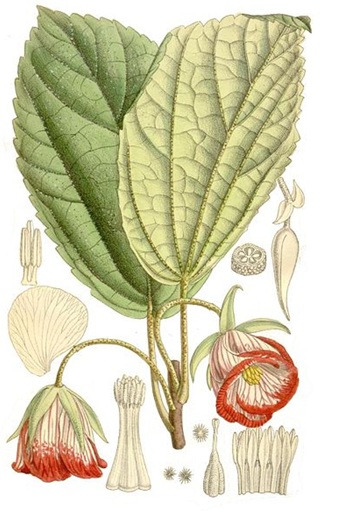 The Blackburns on Mauritius today descend not from the judge but chiefly from an earlier unrelated arrival named William George Blackburn, who arrived with the conquering British forces in late 1810.  Of these one of the most interesting is Thomas Blackburn [1916-1977], the son of Mauritius-born Charles Eliel Blackburn. Thomas became a poet and a novelist. He wrote about his difficult childhood as the son of a puritanical clergyman, and about the family history. His works relate that his ancestor from 1810, who married and settled on the island, produced four sons. From their complex, inter-ethnic relations, new branches of the family developed.
The issues which interested Thomas about his childhood – in which wild nature and black magic compete for space with tales of watchful enforced chastity – have been taken up by his daughter JULIA BLACKBURN [whose novel Book of Colour is reviewed on our book page]. She has described in frank detail her reminiscences of a father who was both an inspiration for her writing and a man whose descent into a drug and alcohol-fuelled madness frightened her as a child.  Julia's mother, the painter Rosalie de Meric, has also been a source for her writing.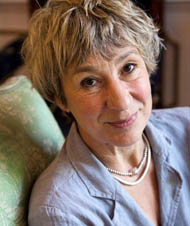 JULIA BLACKBURN
There is a Blackburn family still resident on Mauritus today, of whom the spectacularly beautiful INGRID BLACKBURN is a fitting figurehead for the joys of ethnic diversity. Ingrid took part in the Miss Mauritius beauty contest in 1998 and was elected 'Miss Mauritius People's Choice'. Since then this elegant dance teacher has become a familiar figure in local theatre productions. In 2005 she took on the role of Carmen in a production at the Café du Vieux Conseil in Port Louis. She is pictured below.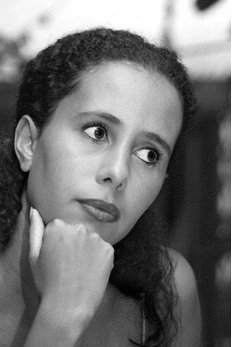 If you are researching the Blackburn family in Mauritius and have information that you would like to add to this page, or a query that you would like to circulate, please contact us via Facebook or at info@mauritiusmag.com and we will add your comment below.
—————————————————————————————————————————————————
© www.mauritiusmag.com