The Jones Family Name in Mauritius
Jones as a family name is fairly common and it is not surprising that after the British take-over of the island in 1810 a number of soldiers by the name of Jones are recorded as having resided in Mauritius.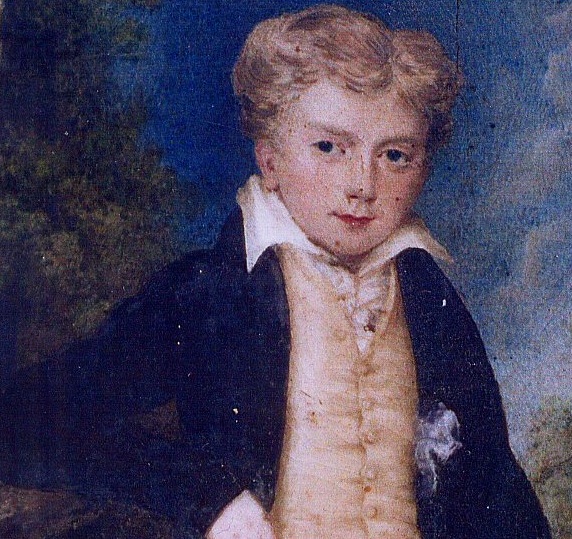 Henry Berkely Jones. First child of Reverend Robert Edward Jones. Painted 17 July 1827.
Among them a few died and are buried on the island, having fallen victim to diseases such as dysentery or died in accidents, such as drowning.  Others settled in Mauritius, taking up jobs such as policemen, married and had families in Mauritius whose descendants are still there.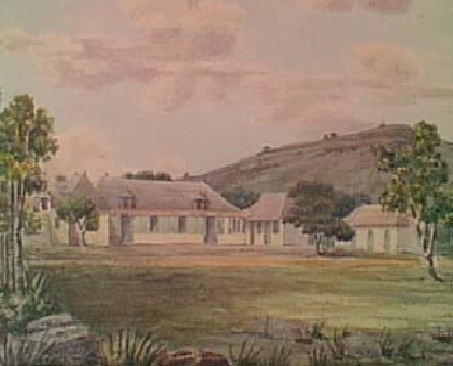 Mangro Grove, Mauritian residence of Reverend Jones.
One of those who had family members born on the island was the Reverend Robert Edward Jones who arrived in Mauritius in 1812 as a Military Chaplain. He had just married Susannah Dorothea Williams in Beaumaris, Anglesey, Wales.  He preached to the troops in StJames Cathedral in Port Louis, and at the various military outposts around the island, in return for a salary of £300 per year. Jones was described as a fluent French speaker, and even acquired a working knowledge of the local Creole language but was passed over for promotion to the post of Senior Civil Chaplain, dying in Mauritius on 8  April 1837.
His first child, Henry Berkeley Jones, was born on 10 January 1813 in Mauritius – his christening was witnessed by the Quartermaster General, Col. Alexander Britt, and by Colonel William Staveley.
Henry's sister, Anna Maria Sidney Wilhelmina Jones, was born in Mauritius on 22 March 1814. She married Lieutenant Robert Webster, of the 99th Regiment in Port Louis, on 2nd December 1835. His father, a regimental surgeon, had served in the Waterloo campaign.  The son of Anna Jones and Robert Webster, born at Port Louis on 10 May 1837, was christened Robert Edward Webster.
His descendant, Bill Webster, of Sydney Australia is currently researching the family history and is collecting heirlooms such as the Waterloo Medal of the doyen of the Webster family, and the delightful portrait, pictured above of Henry Jones, aged 13.
——————————————————————————————————————————————-