Posted by
admin
on Jun 5, 2011 in
History
|
0 comments
Hidden Treasures of Mauritius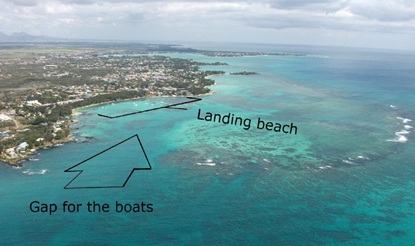 An Aerial View of the Landing Spot
1.The Hidden History of the Northern Coastal resorts
As you enjoy a swim or a stroll along the beach, spare a thought for the soldiers who, two hundred years ago this month, landed in their thousands along this stretch of coast, carrying muskets and dressed in heavy uniforms. They had to march right across the northern part of the island over the next two days. Many would die of heat and exhaustion en route.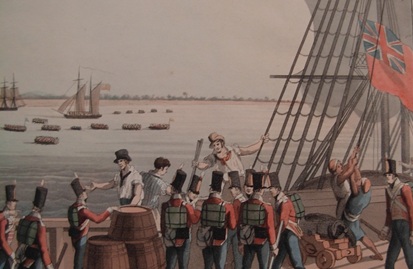 Robert Temple's Sketch of the British disembarkation
The actual landing beach is most probably the modern day Bain Boeuf to the immediate west of Cap Malheureux point, the extreme north of the island, where there is a slight curve in the land.
A young soldier named William Bell who landed with his regiment at 3 o'clock on the afternon of 29th November 1810 wrote:
The day was excessively hot and the army had to pass through a very thick jungle by a narrow bad road for some hours not moving faster than half a mile an hour and without a drop of water. Great numbers were left behind not being able to go on and we lost both men and officers who died of fatigue.
The first part of the route lay along the beach, and once the soldiers reached Grand Bay, about four miles from the landing point, the troops turned inland along the road towards the capital.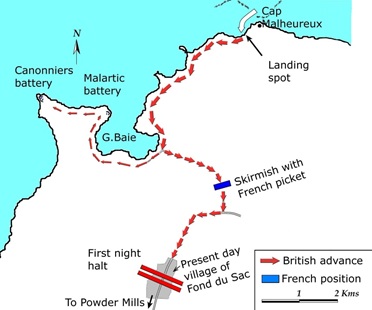 The landing and first halt 29th November 1810
——————————————————————————————————————————————-
© Mauritius Mag