Posted by
admin
on Jun 19, 2011 in
History
|
0 comments
The Church of St Francis at Pamplemousses is the oldest standing edifice of the Catholic faith on the island, and dates from the 1750s. It features in a number of prints and sketches of the eighteenth century Isle of France.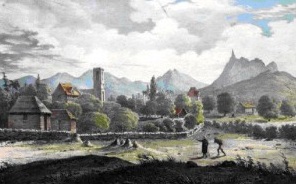 This sketch of the church is held in the Le Havre collection:

Inside the Church of St Francis you can admire the high, beamed ceiling, and the ornate pulpit up a winding staircase with its highly decorated sides and roof.
Much has been already written about the history of the Church, but there remains an enigma that scholars have yet to solve.
In the courtyard is suspended a bell, about 1 metre high, with an intriguing inscription:
Gombroon, Wllm Cockell Agt, Aprill 1734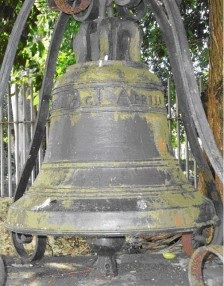 An intrepid amateur historian in Mauritius has established that a William Cockell served as an agent of the British East India Company at Gombroon [present day Bandar Abbas] in the 1730s. He later became theDeputy Governor at Cuddalore, India and died around 1752.
However this raises further questions. Why did Cockell have this bell made, and how did it end up at the Isle of France? It is possible that the bell is a spoil of war captured by the celebrated French privateer d'Estaing [he attacked Gombroon c. 1759] and given to the Catholic Church on his return to the island.
If anyone has any knowledge of ships' bells of this period, or any theories as to the mysterious history of this particular bell please contact us!
And if you have any similar unexplained mysteries please get back to us.
© mauritius mag