Posted by
admin
on Dec 3, 2014 in
Book Shop
,
Kids
|
0 comments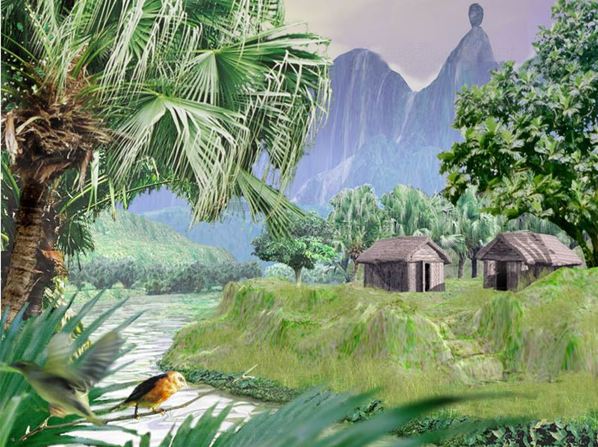 Paul and Virginia of Mauritius
Bernardin de St Pierre's story
adapted by Chris
& illustrated by Murphy
Paul and Virginia of Mauritius is now available on kindle. This well-known 18th century classic novel by Bernardin de Saint Pierre is now available in a new version for children. This adaptation is produced in an easy to read English and can be read to young children, or read alone for early readers, suitable for ages up to 12 years old.
The book is beautifully illustrated on each page in colour by Murphy, an artist who lives and works in Mauritius. The story itself has been reworked into a 18-page kindle book, to introduce the young ones to this great French classic. In this new adaptation, we have remained loyal to the original text as much as possible, while making the story suitable for today's youth. This new kindle children version is fitting since the book is about two youngsters growing up on this beautiful still unspoilt island. Should you wish to buy it in PDF version direct from us even more cheaply, email us at info@mauritiusmag.com !