Posted by
admin
on Dec 16, 2012 in
People
|
0 comments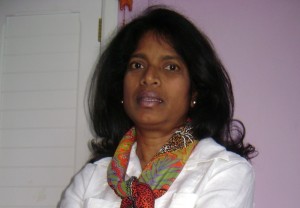 It is with great sadness that we announce the loss of  Vimala Devi RICHON (RUNGASAMY), born 06 September 1956, died 11 December 2012 at the age of 56.
Vimala was a great advocate for the more extensive use of the Mauritian kreol language, particularly
in schools, and also co-author of the book Les Poèmes mascarins de Charles Baudelaire, with
Emmanuel Richon.
She is survived by her husband and two children.